John Couwels
CNN Producer
Task Force Ike, made up of 25 local, state and federal agencies, began leaving San Antonio headed toward the areas affected by Hurricane Ike.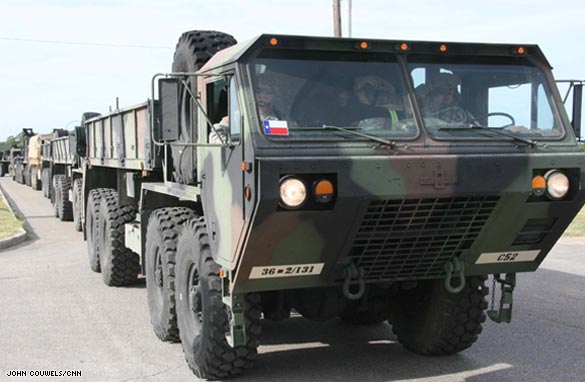 The force of 1,500 people is made up of paramedics, Texas military, heavy equipment and mobile command centers. The force lead by Texas Military Col. John F. Nichols said this is, "the first time that so many agencies have come together to create such a mass strike force."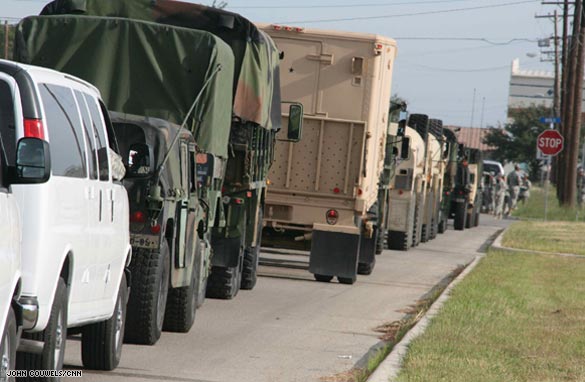 The massive deployment of over 700 vehicles traveling to the effected areas will help clear roads, assist anyone injured and rescue those in need. The force is part a larger force of search and rescue members consisting of helicopters and ground search and rescue teams.