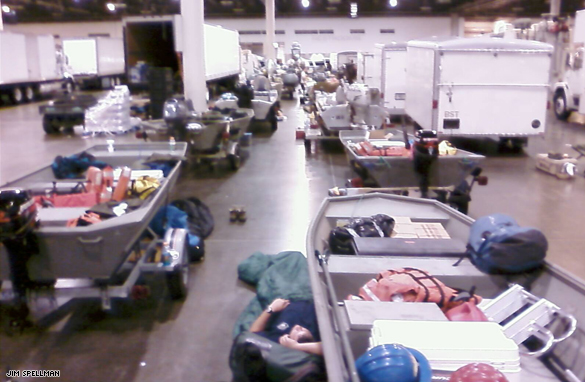 Jim Spellman
CNN Producer
While Houston has been getting pounded, I have been sleeping pretty well. I am with a Coast Guard unit that is ready to deploy as soon as the winds calm down to 40 mph.
We are locked in the Reliant center with hundreds of other first responders. And their gear.
We can hear the rain and wind pounding the building but everyone here needs sleep, their work will come after the storm and this might be the last rest they get for days.