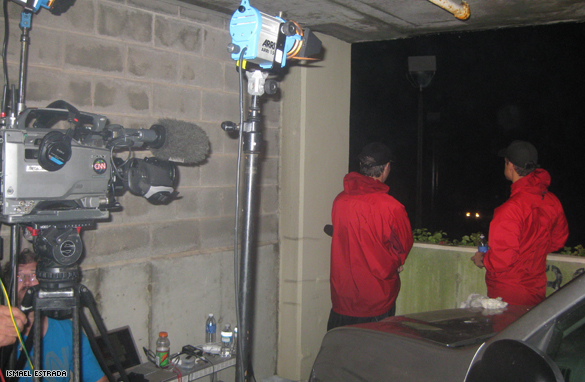 Ismael Estrada
AC360° Producer
It may not look like much but this is our location where we are protected from the nasty gusts and stinging rain Ike is throwing at us. It was quite the trip to get over here.
We ran what was supposed to be a short distance to the parking garage at the back of the hotel. The wind made that short walk take what seemed like an eternity.
As I stayed low and forced my way through the winds I got to the garage and realized no one was behind me. I turned and saw Gary Tuchman helping one of our crew members, Lisa Britton as she was struggling through the wind.
My colleague Augie Martin and I made our way back to Gary and Lisa and we all made it to this spot in the parking garage where we are protected from winds to broadcast live.