Jim Spellman
CNN Producer
Seeing a US Coast Guard boat on a trailer in the parking lot of a high school gym may seem like a strange way for the Coasties (as they call
themselves) to get ready for a major hurricane, but it actually makes a lot of sense.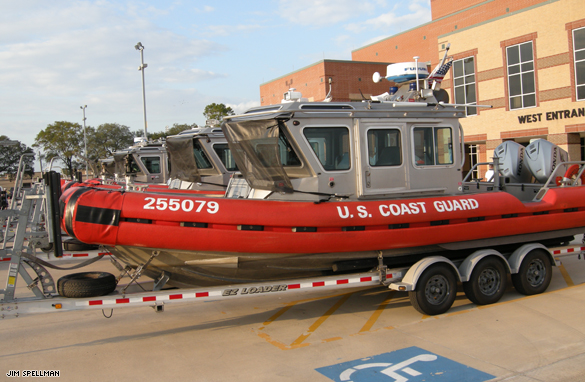 The Coast Guard in Houston has pulled most of their boats, planes and helicopters away from the coast line to protect them from the storm and to be ready to roll out as soon as it is safe to hit the water and the skies.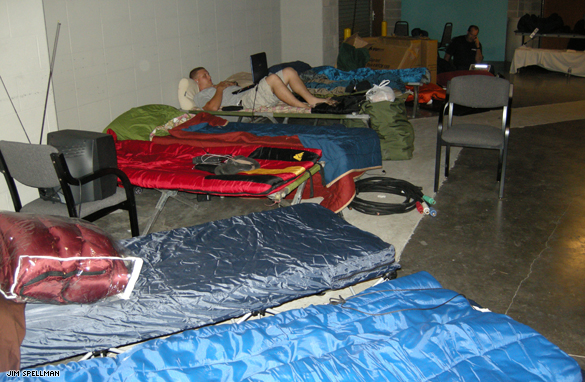 Here at the high school gym in Katy,near Houston, 250 coast guardsmen are bunking down for the night with their boats and gear. Coast Guard brass have set up a command center as well. This is where they will coordinate their response. The choppers and airplanes are at other facilities around the Houston area waiting for the storm.
I asked one Coast Guardsmen what their first priority will be Ike passes and they can leave the gym. "Lives. We will go and find people in distress."