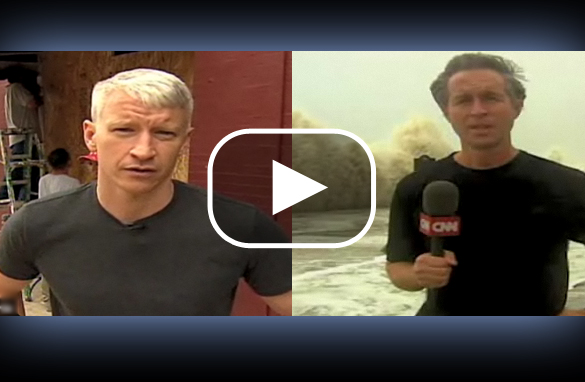 Anderson Cooper
The storm is coming, and everyone here knows it. Right now store owners are boarding up their windows, but you hardly see anyone on the street, and in downtown Houston there aren't many cars on the roads, just a few police cruisers slowly gliding by.
We've been trying to decide where we should locate ourselves to cover the storm. Normally, we'd go to Galveston, but we are going to need to stay on the air all during the storm to anchor 360 tonight.
If we are in Galveston, it's likely we'd be knocked off the air by the storm at a certain point, so we are thinking of staying in Houston, or moving just a bit further south. Gary Tuchman will be in Galveston and we have correspondents fanned out in spots all around the coast.
The most difficult challenge in covering hurricanes is finding a secure location for the satellite truck. If it's too exposed it can flip over in the high winds. If its in a low lying area it can get swept away by flood waters. Ideally, we look for a spot that has several fallback options for us, so if the storm gets really bad we have a spot to retreat to and still broadcast. It's always a gamble finding the right spot, but we've covered a lot of these storms unfortunately, and have learned what to look for.
There's already been rescues by the coast guard along the coast, and there's already flooding in Galveston. Last night the national weather service put out an advisory warning people in low lying areas of Galveston and other coastal areas that they face "certain death" if they stay behind. I'd never heard that kind of warning before. Let's hope everyone is listening.