Drew Griffin
CNN Investigative Reporter

The Alaska state trooper at the center of a probe into whether Gov. Sarah Palin abused her power says he has "made mistakes, and I've learned from those mistakes." But in an exclusive interview with us, Mike Wooten, Palin's former brother-in-law, also denies some of the biggest allegations against him.
Wooten says he has been offered $30,000 to tell his story to a tabloid. The Obama campaign has reached out to the head of his union. And he no longer answers any phone number he doesn't recognize for fear it is another pesky reporter who wants his story.
The story is how he married into, then divorced out of, Alaska's first family. The trooper finds his life at the center of the one and only potential scandal I can find concerning Gov. Palin, John McCain's choice for running mate.
The scandalous allegation is the governor used her power to try and get her sister's ex fired. When that didn't work, it's alleged Gov. Palin fired the public safety commissioner.
In our interview, Wooten rattled off a disturbing number of "mistakes" he's made in his career. He admits tasering his stepson, illegally killing a moose and admits to multiple reprimands in his file. A state trooper investigation even found credible evidence he was drinking in his patrol car.
But please tell me if you think his tale - dubbed Troopergate by Gov. Palin's political enemies - is really the scandal that will bring down the newest star on the political scene.
By the way, I hear Gov. Palin is in Florida. Here's a shot of the CNN crew using a fly-away satellite out of a U-Haul on a rainy, cold Friday in Anchorage.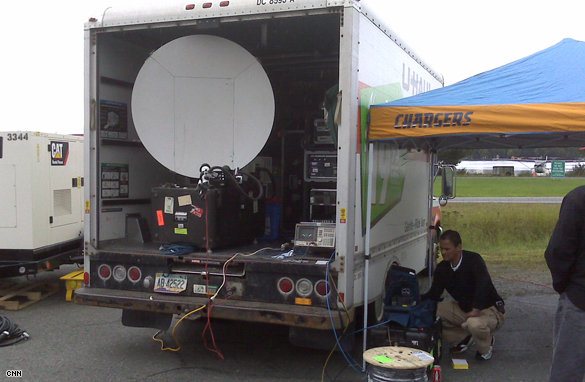 __________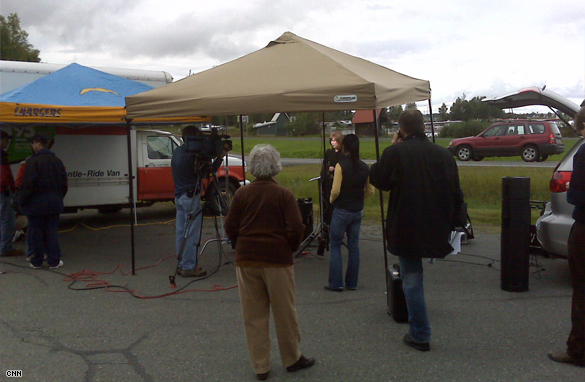 __________