Jim Spellman
CNN Producer
St. Bernard Parish
The sign reads "times are hard in St. Bernard" and whatever spray paint poet wrote it has got it right.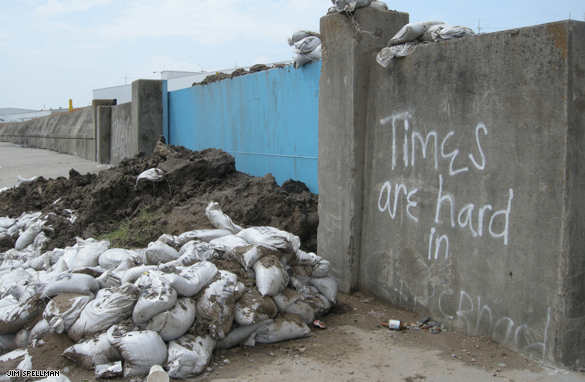 Its not so much that Gustav brought hard times, the damage here from wind, water and a few levee issues has been relatively minor, but walking the neighborhood's streets here makes it clear that three years after Katrina, the mess from that killer storm still remains.
Across the street from the sign sits a house with another kind of spray painted sign–the familiar cross with the number that search and rescue folks left behind.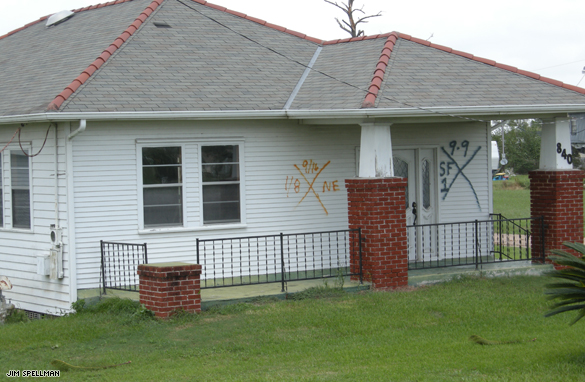 On September 16, 2005, this house on St. Bernard Parkway was searched. Thank God no one died in this house. It's been gutted down to the studs. No one has come back to live here.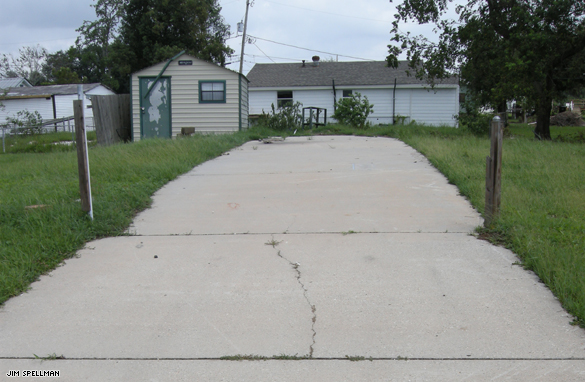 Some houses in the neighborhood have been fixed up and show signs of life. Other plots of land just have slabs, where houses stood before Katrina. No one has come back to build on them.
In the next day or so people will start filtering back into St.Bernards. They'll be glad that Gustav wasn't as bad as it could have been.
They'll be glad to be back home, but the times will still be hard.