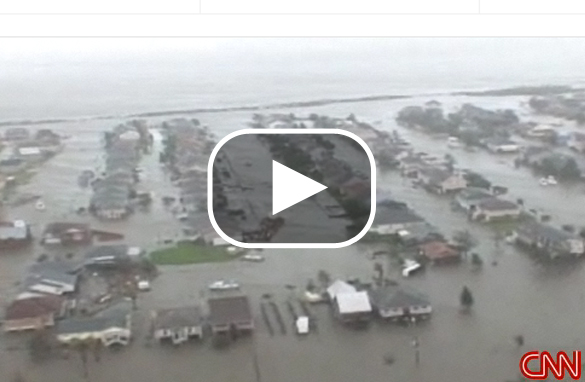 Paul Courson
CNN Producer
Where are all the people? I've never seen a big city with empty streets and sidewalks, and even though I knew New Orleans was evacuated, seeing what that meant was TROUBLING. But the lack of much visible damage became reassuring. From a couple hundred feet in the sky, I could see that even the Riverwalk area, at the edge of the water, had been spared.
Not so for the Biloxi-Gulfport coastline. There, a few wrecked boats and many flooded houses showed where the storm surge left its mark.
In one hard-hit area, we circled around a large residential area, as the crew checked whether anyone had been trapped and needed rescue. Fortunately, everyone seemed to have evacuated this locale as well.