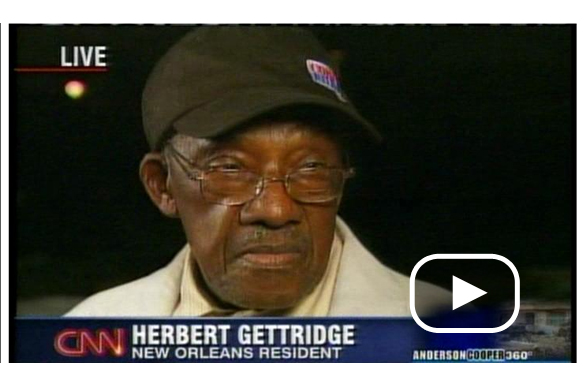 Kay Jones
AC360° Editorial Producer
A lot of you have been asking how Mr. Herbert Gettridge is.
I stopped by his house on Monday afternoon, and nobody was home, understandably. But the house was there with no water around it.
Also, cell phone service was down most of the day, and my calls to him still aren't getting through.
Our entire staff is wondering how he is, so I have made it my mission to find out. Will let you know when I do.