David M. Reisner
AC360° Digital Producer
So yesterday I told you about the formation of Tropical Storm Ike. Looks like it's not going to calm down for a while.
A new tropical storm has formed in the eastern Atlantic to make a total of four named storms currently at large. Tropical Storm Josephine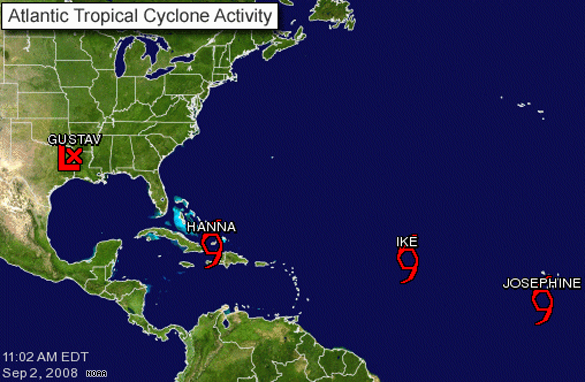 The National Hurricane Center says Josephine is the 10th named storm of the Atlantic hurricane season.
Josephine has top sustained winds near 40 mph and is moving west at 15 mph. It could be near hurricane strength on Wednesday or Thursday. Right when we'll be dealing with Hanna, and possibly Ike.
Take a look at the projections. Still very early, but wanted to share: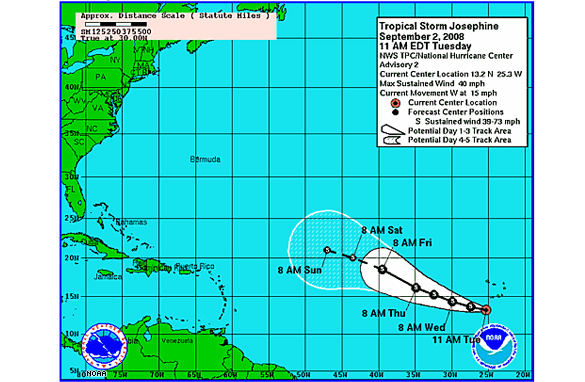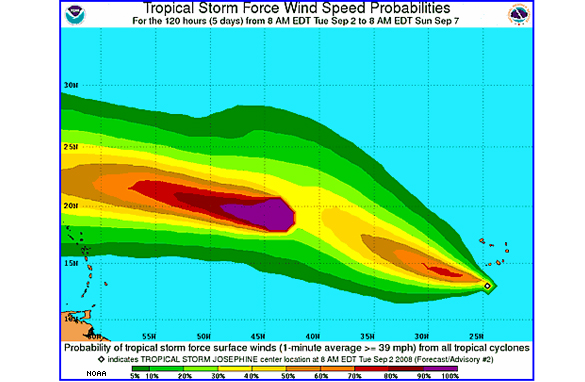 Now this isn't the first time Tropical Storm Josephine has appeared. Back in October of 1996 there was another storm named Josephine, responsible $130 million dollars in damage (around $180 million in todays dollars). Let's hope we don't see Josephine make a second visit.