Rob Marciano | BIO
Meteorologist
One of the ways to broadcast during a hurricane is by using what's called a "fly-away."
It works like a satellite truck except it comes in 9 to 40 cases and has no wheels!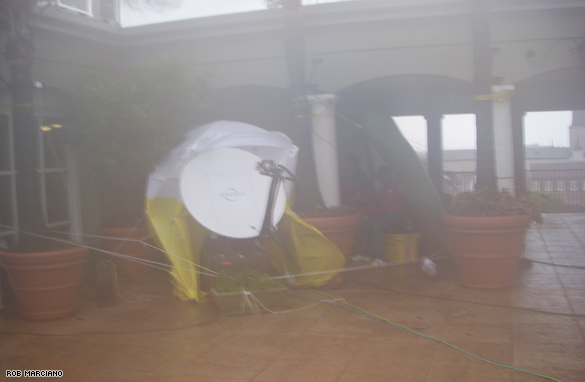 CNN engineers can put one together in about an hour, but getting all the crates up to the hotel roof took another hour. The roof is very exposed so protecting the dish from the winds took another couple of hours.
Even then… the makeshift tarps and tents had to be held down ALL day so the satellite dish wouldn't get damage or fly away itself! A broadcast engineer's work is never done!
Endless thanks for keeping CNN on the air!!! It still amazes me how we can beam images through thin air. Oh and by the way… the air was moving pretty fast when Gustav plowed through South East Louisiana.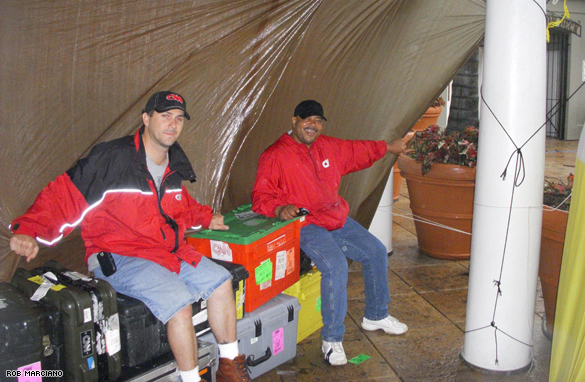 CNN Engineers Brian Weeks and Ron Williamson. (Kidane Stephanos not pictured)