Drew Griffin
CNN Correspondent
Location: New Orleans, Sunday 9am Mass St. Louis Cathedral
There were just a dozen of us at the 9am mass at St. Louis Cathedral. The last Sunday in August should find this church filled with Labor Day weekend visitors and locals, spilling out into Jackson Square, strolling to Café Du Monde and plotting the day.
Today, the few locals in church hugged each other, shared plans of escape and quietly left.
The French Quarter is empty. Shuttered doors have padlocks; plywood covers the first floor windows. You have a hard time buying a cup of coffee and there is nowhere to buy last minute supplies.
The last minute is up, you should be gone. For those of us still here, the priest who said mass wasn't praying for Hurricane Gustav to miraculously go away, he was praying God would intervene in a more human way:
"Pray we use our God given brains and heed the warnings."
There will not be another mass said at St. Louis Cathedral until Wednesday morning, that's the plan anyway. Let's hope that mass will be one of thanksgiving.
I took these pictures to show you just how empty New Orleans is:
__________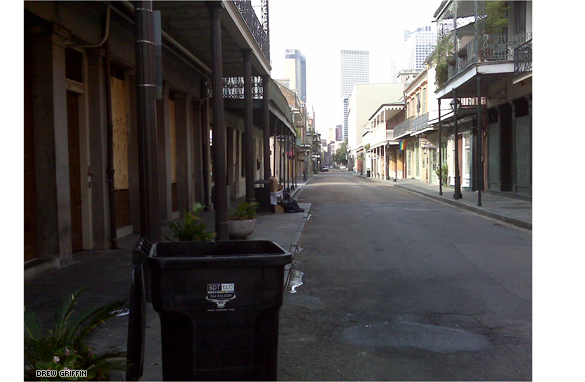 Chartres Street, French Quarter
__________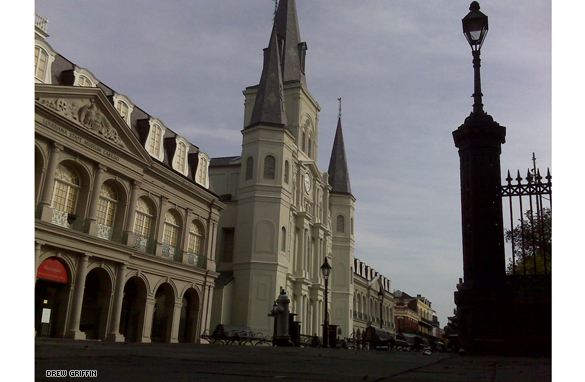 St Louis Cathedral, Jackson Square
__________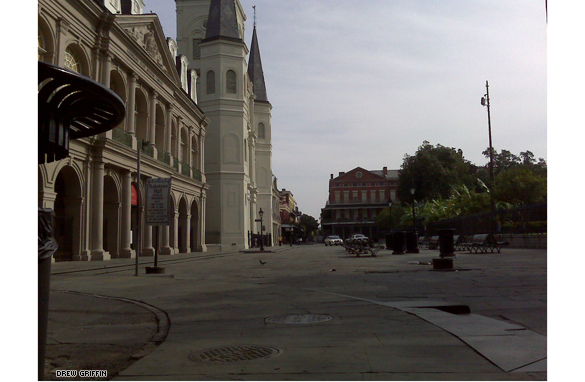 St Louis Cathedral, Jackson Square
__________