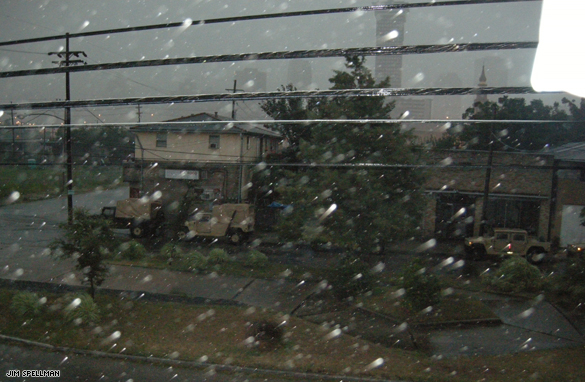 Jim Spellman
CNN Producer
I'm sitting in the 6th district police station in NOLA's Central City and suddenly it seems real.
The winds have picked up considerably and the rain is starting to lash against the windows. Moments after the wind picked up the power went out.
A pack of cops hurried to get the back up generator running. What few lights were on in the blocks around the police station are now dark.
It's not a hurricane yet, but New Orleans just got it first sign that Gustav is heading this way.