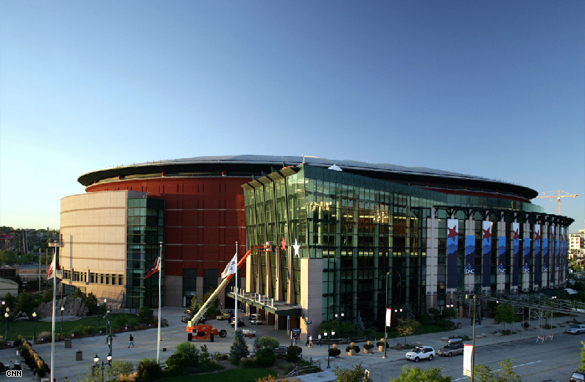 Jonathan Mann
CNN Anchor
It's an overworked cliche to compare U.S. political conventions to really long television shows. They are staged primarily for a TV audience at home and they're as carefully staged and scripted as any prime-time drama.
Arriving here before the start of the Democratic Convention, I can tell you that doesn't capture the scale of the operation. It's bigger than a TV show — it's like a sprawling TV studio that spreads through several buildings over entire city blocks.
Not a single delegate has arrived, the politicians aren't here yet, but there are carpenters, construction crews, painters, upholsterers, caterers and a lot of TV-news people setting up enough equipment to start a whole new network.
The convention starts Monday and runs through to Thursday. Tune in to our live coverage and see how big it looks on TV. Believe me — here, in person, it's bigger.