Program Note: In CNN's Black in America, Soledad O'Brien examines the successes, struggles and complex issues faced by black men, women and families, 40 years after the death of the Dr. Martin Luther King Jr. We continue the discussion on the blog with insight and commentary related to the investigation.
____________________________________________________
We reached out to CNN's Don Lemon to be part of our 'Black In America' blog coverage, asking for a telling experience, or a moment in his life that could shed light on what it means to be black in America.
What we received was a very personal blog entry. You can read it here. The reaction from the online community was incredible. The reaction from his own family proved equally strong. Don Lemon shares why he wrote the blog, what being 'Black in America' means to him, and what the blog meant to his family.
Here he talks about race in his family… how his great grandmother worked for a white man… and that man raped her: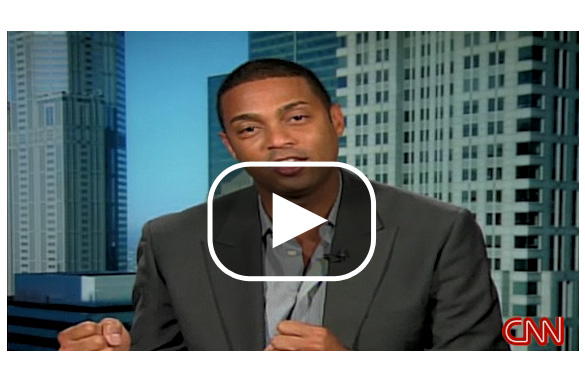 Here Don explains why he decided to share his personal feelings on the AC 360 Black in America blog.