Gabriel Falcon
AC360° Writer
She did everything she was ordered to do.
But it wasn't enough for the killer.
The video you are about to see is grainy and above all, it is gruesome, showing the taking of a life for a few dollars. The images were recorded last Tuesday night at around 9PM. They show the final seconds of the life of Linda Susan Raulerson.
A surveillance camera is fixed on the inside of the Joy America Food Store in Lake City, Florida.
At the counter is Mrs. Raulerson. She is the clerk. She is also a 56-year-old wife and mother.
Outside the window, a car pulls up. Police believe it is a four-door Buick Regal, white with black trim, uncertain of the year, but possibly 1993 to 1995 model.
We see a man enter the store. What happens next is hard to watch.
The man approaches Mrs. Raulerson, brandishes a gun and while barking orders, shoots her in the right arm. She screams. And then he fatally shoots her. Customers would later find her body in a pool of blood.
The motive was robbery. Sheriff Bill Gootee of the Columbia County Sheriff's Office is shocked. "This murder is especially heinous," he says. "Mrs. Raulerson did nothing but comply with the suspect and she was shot in a cold-blooded manner."
Here is the video – we warn you it is graphic...
For those that do not wish to watch the video – here are several images of the suspect: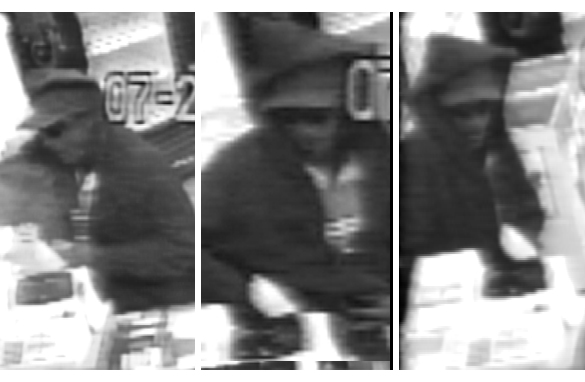 The sheriff is asking anyone with information to call Crime Stoppers at (386)-754-7099.