Program Note: In the next installment of CNN's Black in America series, Soledad O'Brien examines the successes, struggles and complex issues faced by black men, women and families, 40 years after the death of the Dr. Martin Luther King Jr. Watch encore presentation Saturday & Sunday, 8 p.m. ET

We devote several days on the blog to smart insight and commentary related to the special.
_____________________________________________________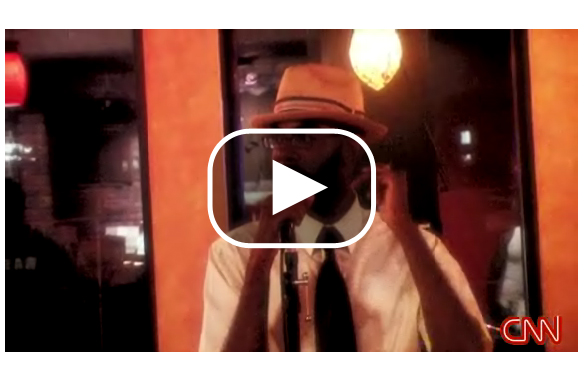 Black in America's spoken word poet, Jon Goode, tells it like it is. Watch Jon Goode perform live
_____________________________________________________
Dana Rosenblatt
CNN Reporter
It's one of the monthly gatherings at Urban Grind coffee house that has lured talent as spoken word emerges from the underground.
Artists such as Tommy Bottoms, Goldie, Chas, Nukola, and TheresaThaSongbird take turns at the microphone testing their poetic skills. These new bohemians of varying talent coin rhymes about subjects ranging from AIDS and prostitution, to high gas prices and the pangs of unrequited love.
But it was the MC who got the most props that night...