David M. Reisner
360° Digital Producer
It's time for 'Beat 360°!'
Everyday we post a picture – and you provide the caption. Our staff will get in on the action too.
Tune in every night at 10p ET to see if you are our favorite! Can you Beat 360°?
Here is the 'Beat 360°' pic of the day: Former White House Press Secretary Scott McClellan listens to his lawyer Michael Tigar during a hearing of the House Judiciary Committee on Capitol Hill June 20, 2008 in Washington, DC. McClellan, a former White House press secretary for U.S. President George W. Bush, appeared before the committee to testify about the leak of CIA agent Valerie Plame's identity.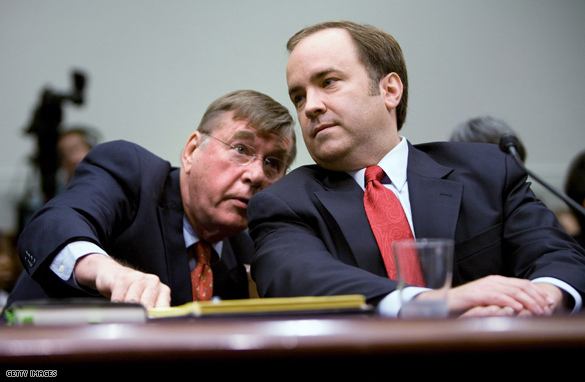 Have fun with it.
Make sure to include your name, city, state (or country) so we can post your comment.
And starting Monday, you can win a "I Won the Beat 360° Challenge" T-shirt!
UPDATE: Check out our Beat 360° winners.