It's time for 'Beat 360°!'
Everyday we post a picture – and you provide the caption. Our staff will get in on the action too.
Tune in every night at 10p ET to see if you are our favorite! Can you Beat 360°?
Here is the 'Beat 360°' pic of the day:
Seal pups play with each other at the local common seal station in Friedrichskoog at the North Sea, northern Germany.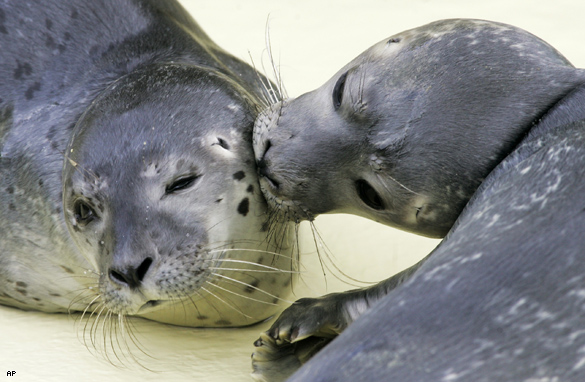 Have fun with it.
Make sure to include your name, city, state (or country) so we can post your comment.
UPDATE: The staff winner is Marshal: "Seal leaves Heidi Klum, begs old sweetheart to forgive him." For the viewer, Mike wins with, "No dear, we can't do a fist bump like Barack and Michelle. We haven't got fists."
Congratulations!