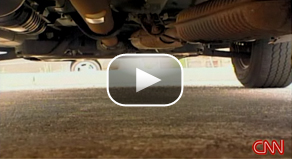 Police say thieves are drilling holes in cars to steal gasoline straight from the tank. WSBT's Dustin Grove reports.
David M. Reisner
360° Digital Producer

Bloggers,
It was only a matter of time…
With oil at record high's and gas prices hitting $4 a gallon, people have taken to drilling for oil… from other people's tanks.
That's right; while the price at the pump has already forced some people to curtail their summer plans and stay home… others are looking to their own backyards, to steal gas.
Gasoline prices surged just before Memorial Day weekend and on Monday hit a new record national average $3.937 for a gallon of regular, according to a survey of stations by AAA and the Oil Price Information Service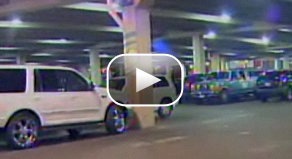 As the price of gas rises, more people are stealing from stations and siphoning. CNN's Kathleen Koch reports.
'Tank puncturing', as one Denver police detective said, is a "new way of siphoning gas"
Although tank puncturing isn't on the radar of many law enforcement organizations, 'AAA Mid-Atlantic' issued a press release last month that cited a case in April in Bethesda, Md., involving a thief who broke the fuel line underneath a car and sapped five gallons of gas… Montgomery County police said a bus in the same parking lot had 30 gallons of diesel stolen.
Suggestions from AAA? 

Park your vehicle in a garage, attended parking lot or in a lighted area.
Vary your parking routine.
Check the fuel gauge when returning to vehicle to make sure gas hasn't been stolen.
These are crimes of opportunity," said AAA spokeswoman Catherine Rossi. "Right now, some people think that stealing gas is a way to get rich quick. It becomes a question of whether you're leaving yourself open to the possibility that someone can get to your car without being seen."
The cost of replacing a metal tank on passenger vehicles is between $300 and $400, and the plastic tank common on newer vehicles would be at least $500.
Take a look at these reports from all across the country: From 'Tank puncturing' to gasoline 'drive offs,' where people fill up... and drive off without paying