Hey Bloggers!
Going once, going twice... sold to 'Beat 360°"
Everyday we post a picture – and you provide the caption. Our staff will get in on the action too.
Tune in every night at 10p ET to see if you are our favorite! Can you Beat 360°?
Here is the 'Beat 360°' pic of the day: President Bush stands over a Harley Davidson motorcycle and other U.S. products for export, as he speaks about his support for free trade agreements with Colombia, South Korea, and Panama, on the South Lawn of the White House in Washington.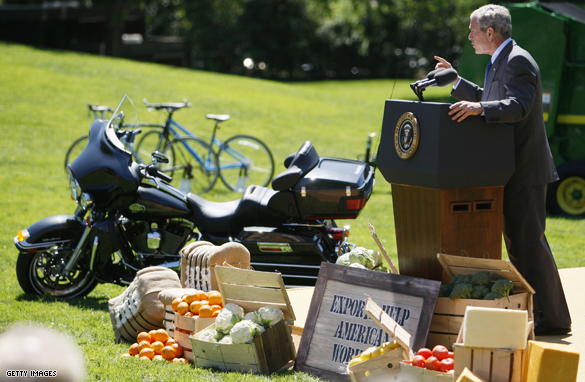 Have fun with it.
Make sure to include your name, city, state (or country) so we can post your comment.
David M. Reisner
360° Digital Producer