Hey Bloggers!
Ok, I'm callin' it... 'Beat 360°,' corner pocket....
Everyday we post a picture – and you provide the caption. Our staff will get in on the action too.
Tune in every night at 10p ET to see if you are our favorite! Can you Beat 360°?
Here is today's 'Beat 360°' pic of the day: Democratic presidential hopeful, Sen. Barack Obama, plays pool at Schultzie's bar in South Charleston. W.Va., Monday in anticipation of the state's primary election Tuesday.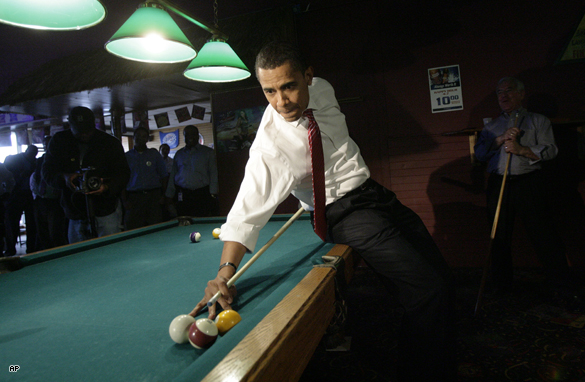 Have fun with it.
Make sure to include your name, city, state (or country) so we can post your comment.
– David M. Reisner, 360° Digital producer