Hey Bloggers!
Hot off the press... It's time for 'Beat 360°.'
Everyday we post a picture – and you provide the caption. Our staff will get in on the action too.
Tune in every night at 10p ET to see if you are our favorite! Can you Beat 360°?
Here is today's 'Beat 360°' pic of the day: Vice President Dick Cheney tours the Philadelphia Financial Center, which disburses payments on behalf of federal agencies... Cheney says the economic stimulus checks going out to more than 130 million Americans are "a shot of energy at the right time and in the right way."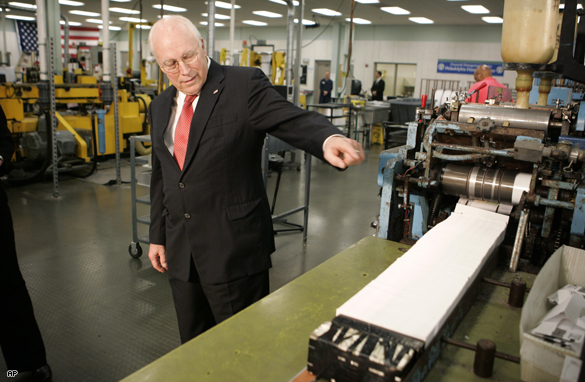 Have fun with it.
Make sure to include your name, city, state (or country) so we can post your comment.
– David Reisner, 360° Digital producer