Hey Bloggers!
What's going on? Happy Friday! It's time for a little 'Beat 360°.'
Everyday we post a picture – and you provide the caption. Our staff will get in on the action too.
Tune in every night at 10p ET to see if you are our favorite! Can you Beat 360°?
Here is today's "Beat 360°" pic of the day: Here we see New York City Mayor Michael Bloomberg and California Governor Arnold Schwarzenegger sharing a moment during a luncheon last week New York City.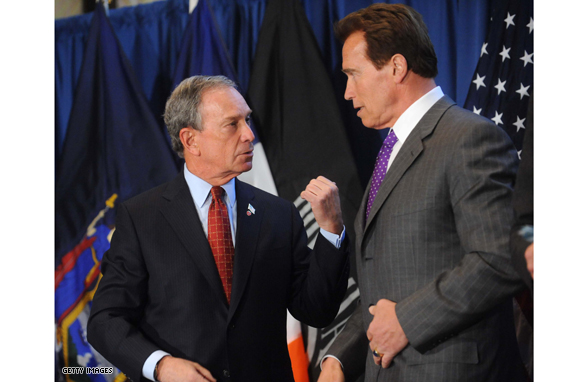 Here's one to get you started:
"Forget pumping iron Arnold, I can bench press 400 million dollars with this arm."
Have fun with it.
Make sure to include your name, city, state (or country) so we can post your comment.
– David Reisner, 360° Digital Producer