Hey Bloggers!
With all this heat from campaign trail, I thought you could cool off with a little 'Beat 360°.'
Everyday we post a picture – and you provide the caption. Our staff will get in on the action too.
Tune in every night at 10p ET to see if you are our favorite! Can you Beat 360°?
Here is today's "Beat 360°" pic of the day: Here we see Flocke, the three-month old polar bear cub playing with a TV camera during the first week of her public appearance at the Nuremberg Zoo in Nuremberg, Germany.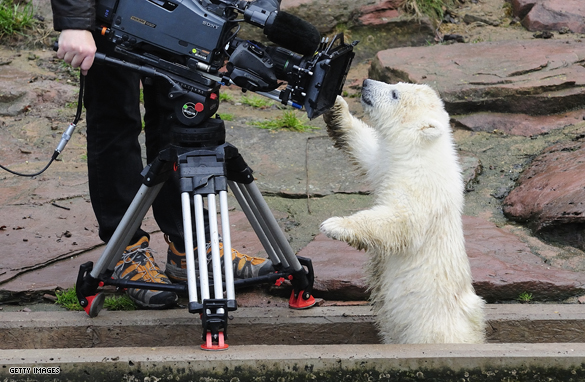 Have fun with it.
Make sure to include your name, city, state (or country) so we can post your comment.
– David Reisner, 360° Digital Producer
UPDATE: Check out our Beat 360° winners!