Hey Bloggers!
How are you? Before your day gets turned upside-down with the Monday work-load, let's tackle tonight's 'Beat 360°.'
Everyday we post a picture – and you provide the caption. Our staff will get in on the action too.
Tune in every night at 10p ET to see if you are our favorite! Can you Beat 360°?
Here is today's "Beat 360°" pic of the day: Parents learn Yoga with their babies in Xiamen, China last year... (I think someone might want to help them out here!)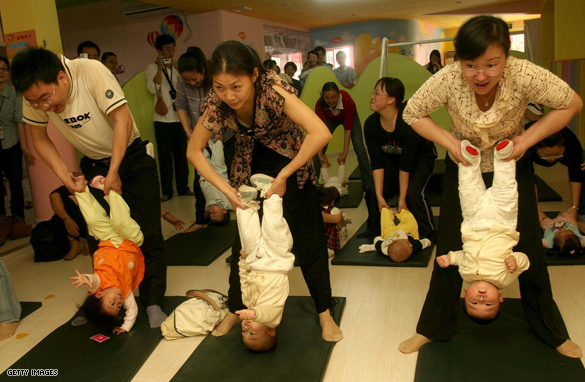 Here's one to get you started
The latest yoga move: 'throwing the baby out with the bath water"
Have fun with it.
Make sure to include your name, city, state (or country) so we can post your comment.
– David Reisner, 360° Digital Producer