Eric Bloom
AC360° Producer
It remains unclear how damaging Barack Obama's "bitter" comments will be, but it has once again revealed one of the Democrats's biggest vulnerabilities- cultural issues. 
It also reminds us that no matter how chaotic Iraq is or how depressed the economy might be, come November Democrats still must win over rural voters in order to win.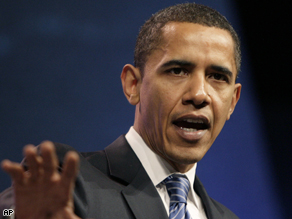 Democrats are well aware that issues like abortion, religion, guns and gay rights hurt them in some key swing areas, and the controversy over Obama's  comments could make the task of winning them even more difficult. 
What do you think of Obama's comments  - do they reinforce the perception that the Democratic Party is out of touch? 
What has been the key for Republicans in winning over rural voters?   We'd like to know your thoughts.