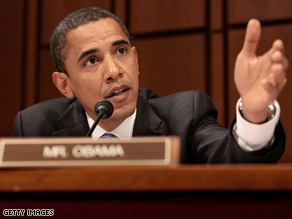 On April 9, 2008,  I had an op-ed column published in the Wall Street Journal that respectfully raised questions about Senator Obama's response to some of Rev. Jeremiah Wright's sermons and urged the Senator to address (or re-address) these questions now rather than later.
The op-ed was also re-published here on the AC360 Blog, TheHill.com (the original host of my "Pundits Blog" commentaries), the Huffington Post.com,  and elsewhere.
It drew a considerable reaction, pro and con, sent to me by e-mail or posted as comments on these and other web sites.
One e-mail sent to me moved me the most, giving me a better understanding of Senator Obama's reaction to Rev. Wright's sermons.  While not answering all my concerns, it still opened my mind and heart much more than before.