Hey Bloggers!
What goin on? Are you 'wired' for the weekend? I know I am! Its been a busy week... but before you go, it's time for 'Beat 360°.'
Everyday we post a picture – and you provide the caption. Our staff will get in on the action too.
Tune in every night at 10p ET to see if you are our favorite! Can you Beat 360°?
Here is today's "Beat 360°" pic of the day: A worker fixing power cables in central Beijing last year... yeah, good luck with that buddy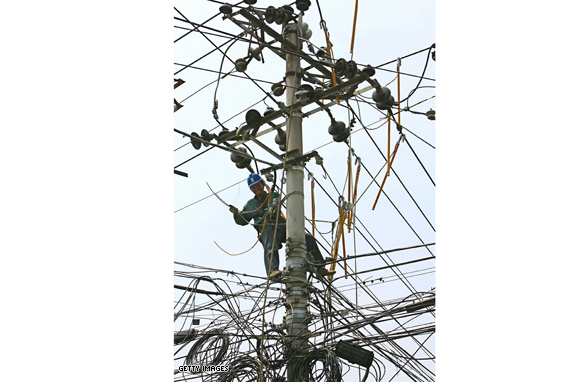 Here's one or two to get you started:
When I said I wanted to see 'Transformers' I meant the movie!!!
or
A very bootleg version of HBO's series 'The Wire: Season 6'

Have fun with it.
Make sure to include your name, city, state (or country) so we can post your comment.
– David Reisner, 360° Digital Producer