Hi all... I just want to let you know we're still tracking the flood of Congressional requests to earmark and spend millions of your tax dollars for pet projects.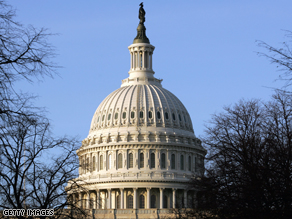 The silly spending season in Congress opened with a bang, or maybe the more appropriate word is a crash. So many requests for next year's spending bills flooded the Appropriations Committee that the computer couldn't handle it.
Committee staff says the computer "got very slow" when everyone sent in their requests at once. They insist it wasn't a "crash," just a big slow down. Um, are we parsing a little bit here?
 
In any case, the "slow down" prompted House leaders to move the deadline later to let members get in all their zillions of earmark requests for next year.
How many are there and what are they?  If you've been following this issue, you know Congress doesn't trust you and me with that information yet. We've got our sources working it, though...so stand by.  
– Drew Griffin, 360° Correspondent/Special Investigations Unit