Hey Bloggers!
Happy Monday... How was your weekend? Relaxing? Productive? None-of-the-above? Don't sweat it, we'll help you get through the work-day with a dose of 'Beat 360°.' Everyday we post a picture – and you provide the caption. Our staff will get in on the action too.
Tune in every night at 10p ET to see if you are our favorite! Can you Beat 360°?
Here is today's "Beat 360°" pic of the day: We have Director Martin Scorsese posing with the Rolling Stones (left to right: Keith Richards, Charlie Watts, Mick Jagger and Ronnie Wood) at the premiere of "Shine A Light" featuring The Rolling Stones.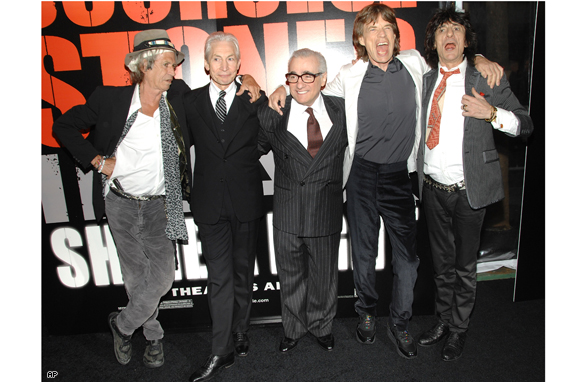 Have fun with it.
Make sure to include your name, city, state (or country) so we can post your comment.
– David Reisner, 360° Digital Producer
Update: Check out last night's winner!