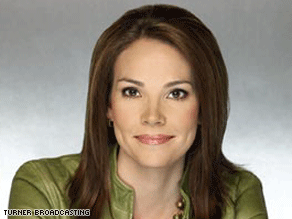 Not sure how this fits into your Saturday plans, but there's a worldwide movement to go dark tomorrow night at 8pm local time… actually, it's part of a plan to go green. "Earth Hour" starts in Christchurch, New Zealand and moves West with the sun, with cities – and, the hope is, with citizens – pulling the plug for an hour, to remind people of the link between energy usage and climate change. In San Francisco, both the Golden Gate and the Bay Bridges will be dark.
Earth Hour is supposed to make us think about a greener lifestyle… or, if you own a bar, maybe just the green on those dollar bills. According to Time, a Phoenix bar is serving up "eco-tinis" and glow-in-the-dark necklaces in honor of the occasion. hmmm, plastic necklaces filled with chemicals? Yup, that sounds super green.  At the Sheraton in Chicago, you'll check in by candlelight. But will any of this really do any good?

One of the big questions when Raul Castro officially took over from his brother, Fidel, was would anything really change in Cuba? OK, that and would he wear the same track suit. Well, the answer to that first one appears to be "yes."  Today, Cubans learned via a newspaper posting they could soon get a cell phone. Up until now, only those who worked for foreign companies or held certain positions in the government were allowed to have a mobile phone.  Hey, this could change a lot of lives on the island nation.
This nipple ring/airport security story is crazy… the press conference about the passenger's humiliating ordeal was a bit surreal, as well. I'm not sure when nipple rings became a terrorist weapon of choice. I could go on and on… but it's probably better if I don't. I'll let you make up your own mind here
In India, a woman is tied to a tree and beaten, because a local man says her magic didn't work. He hired the woman as a witch to improve his wife's health. When she took a turn for the worse, the man accused the "witch" of using black magic, a mob formed and she ended up tied to a tree, being beaten. The man who hired her could face up to seven years in prison for his part in this attack, but he says she deserved it. See for yourself.
OK, let's round this posting out with an "awww" for the week. Baby elephant, anyone? I'll let the video do the talking.  
Have a great weekend!
– Erica Hill 360° Correspondent