We are staking out the Bronx home of Isaac Baichu, the federal immigration adjudicator charged with offering a green card to a Colombian woman in exchange for oral sex. FULL STORY
We believe Baichu is home but won't answer the door. Why? Because I just called his home number and he inadvertently called me back a couple of minutes later asking for Sally Attia, his attorney.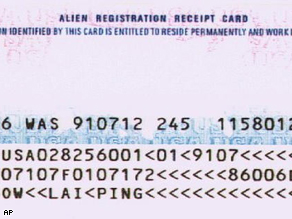 Ms. Attia did answer the phone when I called her. She gave me the following quotes:
"There are always two sides to a story."
"We're denying any wrongdoing at the moment."
"Why would she plan to meet him and plan to record him if she was going to be forced to do anything inappropriate?"
At the moment, we are about to leave our perch outside Mr. Baichu's apartment in the hopes of sitting down with him and his attorney to get the other side of the story.
– Jim Acosta, CNN Correspondent
Program note: Watch for Jim Acosta's report tonight on 360° at 10p ET