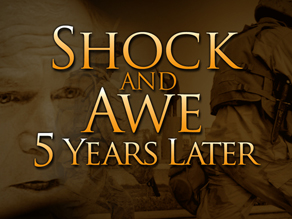 This weekend, make sure to watch the AC 360 Special SHOCK & AWE: 5 Years Later.  
CNN's award-winning reporters take an intriguing look back to the start of the Iraq war and where it stands after five years. 
 
SHOCK & AWE: 5 YEARS LATER
                                    
Saturday & Sunday11PM ET 
                                    
Don't miss it!