Bloggers!
Don't quit your day-job (yet)! Off the trail, and back at the senate – McCain, Obama, and Clinton are all back in Washington today!
McCain is back to vote for a bill that would place a one-year moratorium on earmarks, money that is tacked onto bills by legislators for pet projects. In a statement, McCain said: "I believe we must end this process, which has diverted billions in taxpayer dollars to needless projects, once and for all. If voters give me the pen, I will veto every single pork-barrel bill Congress sends me..."
Well, bloggers, I'm not asking for your pet-projects, I'm just asking for a little help with tonight's 'Beat 360°.' Everyday we post a picture – and you provide the caption. Our staff will get in on the action too.
Tune in every night at 10p ET to see if you are our favorite! Can you Beat 360°?
Here is today's "Beat 360°" pic of the day: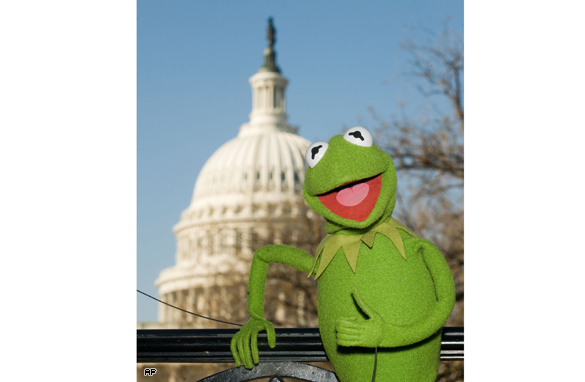 Here's one to get you started:
"You MUST try the pork from this place.  It is like a smorgasbord!"

Have fun with it.
Make sure to include your name, city, state (or country) so we can post your comment.
– David Reisner, 360° Digital Producer

UPDATE: Check out last night's winner!