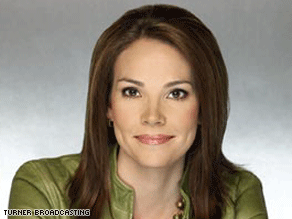 The details coming out about what soon-to-be former NY Gov. Eliot Spitzer may have been involved in, with whom, and for how long are compelling.  Every time I finish reading one article, a link to another seems to grab my mouse like a magnet. But there are other stories out there, and I thought you may want to learn more about them, too.  So… here goes.
An honors student, vice president of his eighth grade class, suspended for buying a bag of Skittles in school.  I admit, when I first saw this story my initial reaction was, "Give me a break!" But as I read more takes on this tale, my outrage softened a bit.
New Haven, Connecticut, schools banned in-school candy sales in 2003 as part of a wellness program. This (seemingly) model student said he didn't realize the ban was in place – though his buyer said this Skittles dealer was being secretive – and his mom is now protesting the punishments.
The school cut his suspension from three days down to one, but it's not budging on a request to give him his class office back.  Should he get the job back? Is New Haven right to ban candy? I have to say, I like hearing about schools limiting unhealthy choices, instead of bringing in soda and "juice" vending machines. FULL STORY
I know nothing is black-and-white, much as we may like it to be, but sometimes, don't you wish all the bureaucracy could take a hike and decisions could be made simply because it seemed like the right thing to do? Not the politically correct thing, not the trendy thing, not the "this will win me votes" thing, the RIGHT thing. The choice you'd want your kids to make because it means they have a heart. The decision you know in your heart is good and kind; the one that – even if only for a moment – makes you feel like you can make a difference in this world.
Maybe you've heard about the Iranian teen asking for asylum because he's gay.  I saw the headline and my first thought was, "How sad. How sad that this young man needs asylum simply because he is trying to be himself." Yes, I know it is technically illegal to be gay in Iran.
Of course, I'm not sure why they need that law since there are no homosexuals in Iran. That interesting fact came to light last fall, when Pres. Mahmoud Ahmadiejad was speaking at Columbia and famously told the audience there weren't any gays in Iran. Not long after, his media folks said what he really meant was they didn't have as many gays and lesbians as we do in the US. But I digress…
The story today: A gay Iranian teen is seeking asylum in Europe because he says his boyfriend was executed in Iran, after saying the two were involved in a gay relationship. The man's initial request for asylum in the UK – where he was studying – was denied, so he sought asylum in the Netherlands. Now that request has also been denied, and he could be deported to Britain… and possibly back to Iran. FULL STORY
I thought I misread this on first glance because it sounded too wrong to be true. Southwest Airlines grounded more than 40 planes because of potential structural damage. They flew the jets WITHOUT mandatory inspections… and investigators say there are definitely more than 40 that should not have been in the air.  Southwest is now investigating more than the planes, but all aircraft may be back in service by the end of the day. FULL STORY
With that, I bid you happy trails… see you at 10.
– Erica Hill, 360° Correspondent