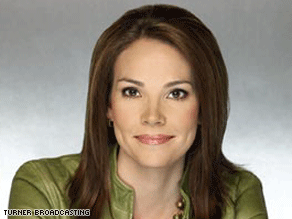 Sitting in the Atlanta airport this morning, I could tell my fellow travelers were still processing the results from last night's primaries. CNN was on in the waiting area, and when John Roberts mentioned John McCain clinching the GOP nom, the gentleman next to me let out a "yeah!" I heard another passenger in front of me on the plane dissecting Hillary Clinton's win in Texas, and the analysis took up a lot of newsprint. I was beat last night and crashed before we got the final results, but when I woke to the news, my first thought was, "this is really getting good!" It seems whenever we think we know what's going to happen, you, the voters, remind us who's in charge.
 ______________________
I've been following this next story for a bit now, though you may be surprised when you learn what I'm talking about. Federal officials started flooding Grand Canyon today, and I couldn't be happier. Nearly five years ago, my husband and I spent a week on the Colorado for what we still refer to our best vacation ever. His parents took the entire family on an 8-day rafting trip through Grand Canyon. We slept under the stars, hiked though ancient ruins and teetered on cliffs with views too incredible for words. We tumbled through the rapids, screeching with glee as we held on for dear life and were pelted with 54º water.
Our guides – both with decades of experience on the River – were clearly the elder statesmen on the Colorado that week, especially Bob. He was soft-spoken, kind, and seemed to know the answer to everything. The other boats on the Colorado deferred to Bob; they'd ask him where we were camping that night, where we were headed next, giving him first dibs.
We took so much with us – stories, photos, memories - and were extra-careful to leave nothing behind, because this area is so fragile. We learned about the rocks, the clay, flora, fauna (I swear the mule deer bore an uncanny resemblance to my dog), the Indian tribes who had called this Canyon and the surrounding lands home thousands of years ago, and how it had all changed since the Glen Canyon Dam was installed upriver in 1963.The water used to be warm and muddy; now it is incredibly clear and an icy (Yes, I know "icy" would technically be 32, but trust me, the Colorado felt like ice until you got used to it).
While we loved the opportunity to see the Canyon up close – trust me, peering over the edge doesn't even begin to show you what the Canyon has to offer – and hope to share it with our kids someday, we all left concerned about how long this River and the Canyon as we know it would last. That's why I've been following the flooding plans. Click here to find out what many hope the flood will do for the Canyon.
 ______________________
And if you're up for a chuckle, check out this gem from our friends in London.
If you've walked on any street recently – or in a mall, an airport… let's just say if you've walked lately, chances are you've narrowly missed someone walking while typing. I'm guilty of it on a daily basis, not just on the street but in the halls here at work. I swear, I'm not trying to put any of you in danger, but if I've bumped you, my apologies; starting today
– Erica Hill, 360° Correspondent