After the plethora of publicity over Starbucks closing every store in the country for three hours the other night, I want to add my own little postscript:
Not every Starbucks was closed!
That's right; you heard it here first.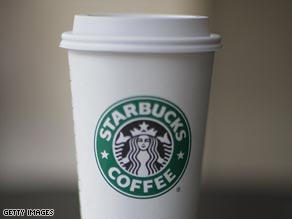 Supposedly, every store in the ubiquitous chain shut down for a special training session in how to make sure customers enjoy the full "Starbucks experience," including "the art of espresso." But no such shutdown happened at the Starbucks in Boston Logan Airport's Terminal A.
I know that because I was there. It was 7:30pm Monday night, two hours into the alleged 100 percent Starbucks shutdown.
I had wandered over to the Starbucks after getting off a plane and saw a woman behind the counter appearing to be working. I was beyond shocked.
I asked her if she was indeed open for business, and she most courteously replied, "Of course." I then asked her why she wasn't closed like all the other Starbucks in the United States of America, and she looked at me like I'd been drinking too much sangria at Chili's.
She then asked me if I wanted any coffee. I'm not a coffee drinker, (I do like Starbucks desserts) but I almost got one anyway just for the novelty of being perhaps the only Starbucks customer in the nation during that three hour period.
But alas, it was late at night, and I was in a rush, still having to rent a car and drive to Providence, Rhode Island for a story I was covering. So I said no thanks, and the woman behind the counter wished me a good night, smiling at the guy she thought was trying to pull her leg.
Well, after I related this story to my friends at 360, one of our fine co-workers David Reisner, presented me with some research showing there were exceptions.
You see, Starbucks owns most of its stores, but others are franchises. Many of those Starbucks indeed stayed open, although they are supposed to have their training at a later date.
So next time I stop into Logan Airport, I'll find that kind Starbucks worker behind the counter, and find out if she's heard that she, too, will be ultimately be part of a training session in the "Starbucks experience," which turned into a mega public relations event.
– Gary Tuchman/360° Correspondent