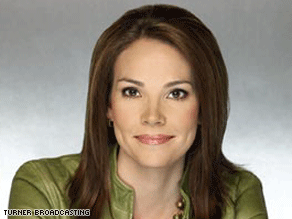 Race, Gender and Politics… talk about a powder keg looking for a match! Why is this topic so explosive? Probably because it makes us face the part of ourselves we don't always like to acknowledge: the part that makes you cringe, the one that does sometimes judge people by their appearance, not the content of their character.
There's that old saying, "stereotypes exist for a reason", and while there is some truth to it, I wonder if it hasn't become an excuse. If we don't stop using those stereotypes, how are we as a country going to move forward?
I was on my way back to my desk this afternoon when I ran into a former guest from my show on Headline News. After the initial catching-up, we started talking about this very topic. He's a PR mastermind who helps people shape their public persona – this man knows stereotypes. What did he think about all the hype? He thinks there's a lot of hope in the younger generation.
Think back to before you became that jaded adult, back to when you liked people because they were nice to you, shared toys on the playground, made you smile… back to when you didn't really notice what they looked like, just how they made you feel. Now imagine you stayed that way as you got older, "wiser" (or not). He says this next generation just may make it happen…that they're more accepting, less judgmental. Maybe it's because we're an increasingly mixed society, maybe it's because they don't like being pigeon-holed, maybe it's because they get what some of their parents and grandparents may have forgotten: there's more to people than what you see.
Until then, I'm curious to see how many people are honestly comfortable moving beyond the stereotypes. This isn't student council president we're voting for – it's the President of the United States. If ever there was a time to vote for a person based on what they can do – not what they look like – this is it.
– Erica Hill, 360° Correspondent
Program note: Erica joins 360° from New York tonight – her new home at CNN. We are all very excited!