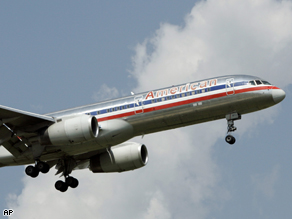 If you fly every week, or sometimes three times a week, like I do, you must be wondering "what is going on?" Day after day another report of aircraft being grounded, inspections missed and safety warnings being issued.
It's no different on this story, only this warning is coming straight from the cockpit. American Airlines pilots are telling us they are losing faith in the safety of their aircraft, and the fear is American Airlines is a trendsetter in the industry.
Tonight, we report on one specific problem: landing nose gear that won't retract into the aircraft after take off. At American there have been nearly 2 dozen of these incidents in just the past month. And though American Airlines tells us it is not a major concern, Captain Sam Mayer will tell you how he nearly had a catastrophic event take place when his landing gear incident led to much more serious problems on a freezing day in Minneapolis.