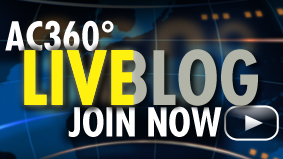 Japanese authorities are considering whether to raise the nuclear threat level to a 7. Chernobyl was rated as a 7, the highest level. There will be a news conference at 10 p.m. ET. We'll bring you any breaking developments. Plus, here at home, House lawmakers working into the night on the compromise budget deal.
Want more details on what we're covering? Read EVENING BUZZ
Scroll down to join the live chat during the program. It's your chance to share your thoughts on tonight's headlines. Keep in mind, you have a better chance of having your comment get past our moderators if you follow our rules.
Here are some of them:
1) Keep it short (we don't have time to read a "book")
2) Don't write in ALL CAPS (there's no need to yell)
3) Use your real name (first name only is fine)
4) No links
5) Watch your language (keep it G-rated; PG at worst - and that includes $#&*)