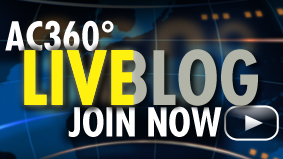 Is it a case of double-talk on taxes? As lawmakers vote on the deal President Obama worked out with Republican leaders, we'll contrast his campaign statements on taxes for the wealthy with the deal he cut now. We'll also play you clips of John McCain.. back when he thought tax cuts for the wealthy.. were just plain wrong. Keeping them honest. Plus, breaking news, the death of America's top diplomatic troubleshooter in Afghanistan and Pakistan.
Want more details on what covering? Read EVENING BUZZ
Scroll down to join the live chat during the program. It's your chance to share your thoughts on tonight's headlines. Keep in mind, you have a better chance of having your comment get past our moderators if you follow our rules.
Here are some of them:
1) Keep it short (we don't have time to read a "book")
2) Don't write in ALL CAPS (there's no need to yell)
3) Use your real name (first name only is fine)
4) No links
5) Watch your language (keep it G-rated; PG at worst - and that includes $#&*)