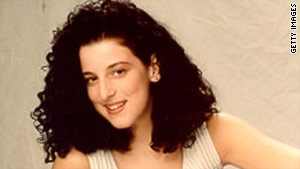 Chandra Levy disappeared nine years ago. Her remains were found in a park more than a year later.
Paul Courson
CNN
Washington (CNN) - The judge in the Chandra Levy murder trial struck several potential jurors Wednesday because of their answers on a jury questionnaire.
The potential jurors are being considered to hear the case of Ingmar Guandique, who's charged in Levy's 2001 murder.
The suspect, a reputed member of the Salvadoran gang Mara Salvatrucha, or MS-13, was led into the courtroom in handcuffs. As on Monday, when the jury pool was initially called up, Guandique again wore a turtleneck shirt beneath a gray suit jacket. The high collar is thought to be a way to hide tattoos that could be interpreted as a gang affiliation.
Levy's disappearance nine years ago received widespread publicity because of her relationship with a sitting congressman. The revelation contributed to the political downfall of Rep. Gary Condit, who now is on the list of those who may be called to the witness stand. The California congressman lost in a 2002 Democratic primary and left at the end of his term.
Police said Condit was never a suspect in the case, although he was questioned intensively as investigators tried to find Levy, who vanished after a going-away party at the end of her federal internship at the U.S. Bureau of Prisons.
Her remains were found more than a year later in a wooded area of Rock Creek Park in Washington, D.C.
Authorities believe Guandique attacked Levy, 24, as she jogged in the park, allegedly killing her when she began to scream.