CNN Wire Staff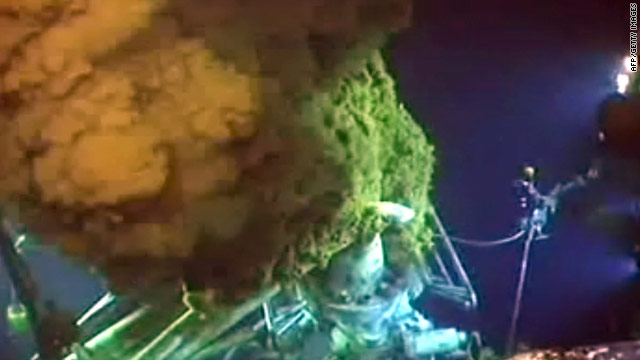 The BP oil spill in the Gulf of Mexico released an estimated 205 million gallons of oil during an 87-day period.
(CNN) - Faulty cementing, a misread pressure test and an improperly maintained blowout preventer all contributed to the April 20 explosion that uncorked the worst oil spill in U.S. history, BP's investigation of the disaster concluded Wednesday.
BP said its team aboard the doomed oil rig Deepwater Horizon "incorrectly accepted" results of a negative pressure test aboard the rig before the blast, but the company's internal report assigns much of the blame to rig owner Transocean and cementing contractor Halliburton. The three companies have repeatedly pointed fingers at each other since the explosion, which killed 11 workers and resulted in an estimated 4.9 million barrels (205 million gallons) of oil spilling into the Gulf.