Steve Brusk
CNN Political Coverage Manager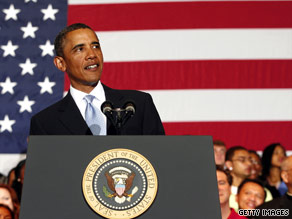 President Obama said Sunday that there is a 'network of misinformation' spreading false rumors about his citizenship and faith.
(CNN) – President Obama dismissed on Sunday the results of recent polls that show a significant portion of the population have doubts about his citizenship and believe he is a Muslim.
In an interview with NBC's Brian Williams on Sunday, Obama said "the facts are the facts, right?" But said "there is a mechanism, a network of misinformation that in a new media era can get churned out there constantly."
"I can't spend all my time with my birth certificate plastered on my forehead," the president added.

Full story on the CNN Political Ticker