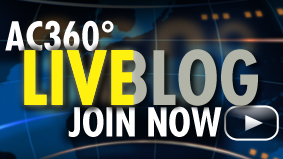 There's growing political fallout from Pres. Obama's comments on the Islamic Center / Mosque planned near Ground Zero in New York. Plus, you'll meet a man who says he speaks for a lot of Americans. He's against the center and says there should be no more mosques in America. Anywhere. Plus, we're tracking the growing health crisis due to the massive flooding in Pakistan and tonight's other headlines.
Want to know what else we're covering? Read EVENING BUZZ
Scroll down to join the live chat during the program. It's your chance to share your thoughts on tonight's headlines. Keep in mind, you have a better chance of having your comment get past our moderators if you follow our rules.
Here are some of them:
1) Keep it short (we don't have time to read a "book")
2) Don't write in ALL CAPS (there's no need to yell)
3) Use your real name (first name only is fine)
4) No links
5) Watch your language (keep it G-rated; PG at worst - and that includes $#&*)