CNN Wire Staff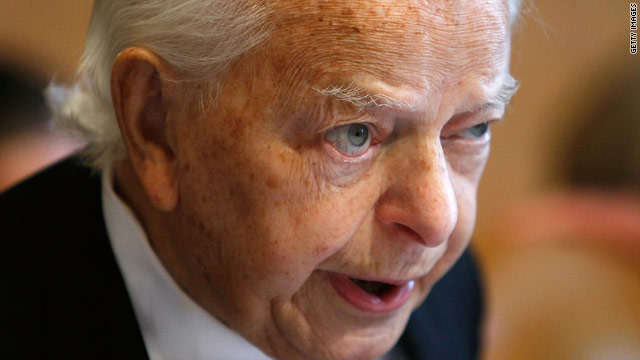 Byrd will be buried next to his wife who died in 2006
Friends and family will say goodbye Tuesday to Sen. Robert Byrd, the longest-serving member of Congress who died last week at age 92.
An 11 a.m. ET funeral service is scheduled for Memorial Baptist Church in Arlington, Virginia, followed by a private graveside service at Columbia Gardens Cemetery, also in Arlington. Byrd will be buried alongside his wife Erma, who died in March 2006.
The couple will be moved later and reburied in West Virginia once family members determine a location.