Bob Greene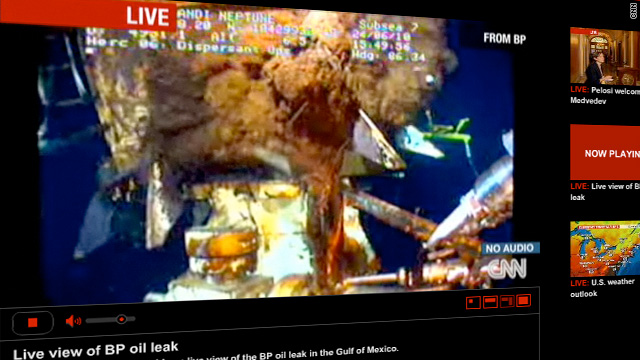 Bob Greene says it seems BP's live feed of gushing oil has been going forever
It's beginning to feel like this has been with us forever.
And harder for us to believe that one of these days, or months, or years, it will be gone.
It's the live video feed from the bottom of the Gulf of Mexico. When BP engineers lowered those cameras in the first place, you can bet they never imagined that the resulting pictures would be watched by hundreds of millions of infuriated people around the world.
They were for in-house use - to monitor the well, a well that was intended to be an uncontroversial source of enormous profit for the oil company. The cameras were like the security cameras that most corporations install around their office buildings. Just a little something so the bosses can keep their eye on things.