CNN Wire Staff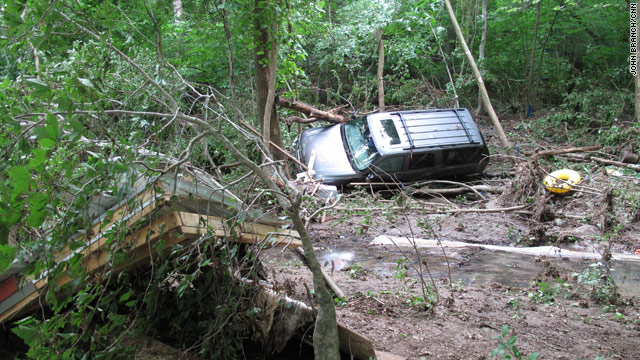 20 bodies recovered after flash flood at campground early Friday
A 20th body was found Monday from last week's flash flood at an Arkansas campground, an official said.
It was not immediately clear if the body was the person listed as missing on Monday. "There's still a possibility there could be others," Gov. Mike Beebe told CNN.
Rescuers found the 19th body over the weekend about half to three-quarters of a mile downstream from the campground, Arkansas State Police Capt. Mike Fletcher told reporters. Eighteen of the 20 bodies recovered so far have been identified, Fletcher said.
A wall of water swept through the Albert Pike Recreation Area before dawn Friday, when most campers were sleeping. The park is located along the Caddo and Little Missouri rivers, and the flood struck so quickly there was little chance for campers to escape, officials said.