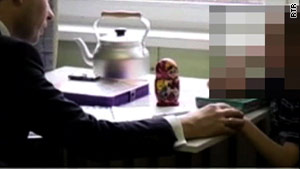 Patricia Cogen
Special to CNN
By all appearances, Torry Hansen returned her 7-year-old adopted son to Russia like a pair of pants that didn't fit. As a result, Russia is considering closing adoptions to American families.
The parents of internationally adopted children, like myself, and the agencies that work with them are horrified by the family's actions - Torry Hansen's mother put the boy on a plane with a note - but also empathetic: We know just how challenging and frustrating raising such a child can be.
But mainly, many are shocked that she apparently did not reach out for the help that is available. Torry Hansen wanted a child to love, her mother, Nancy Hansen, told The Associated Press. Unfortunately her expectations were a mismatch with reality.